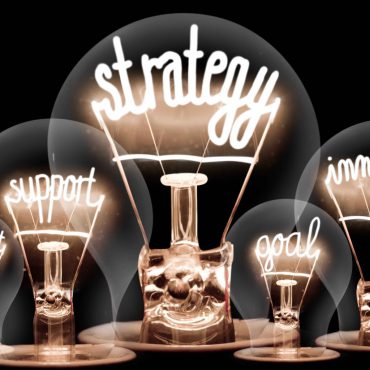 Insights
Continue Enhancing Developmental Efforts to Excel in 2021
Posted December 22, 2020
The conclusion of 2020 marks a year memorable in many ways.  The end of the year will not miraculously resolve challenges experienced throughout, however, it does provide an opportunity to harness this experience in preparation for the future.  This year all organizations have had to strategically rethink the way they do business.   Leaders learned to reach their teams in new and novel ways and employees approached their work from unfamiliar context and perspectives.  As we enter the new year, take advantage of the notion that "change begets change".  Seize this opportunity of transition to create an ecosystem in which your employees, and hence your organization, are poised to succeed now and into the future.
Just as your organization is unique, every employee is in a different phase of their journey with distinctive challenges and opportunities. Successful organizations are examining the complete employee lifecycle to align and add value at each step along the way. By focusing on individual needs and targeted growth, investments in employee development produce greater engagement, productivity, and return. Career Partners International delivers human capital consulting programs across the globe at all levels of the organization. Below are just a few examples of ways in which our CPI Partners help their clients chart a successful course for the future, even during the uncertainties of today.
Executive Coaching
It's no secret that 2020 has upended how people relate and integrate to get work done.  Digital markets, consumer behavior, leadership development, and general workplace processes have been disrupted by cats walking across video screens, children interrupting negotiations or planning sessions, and even lost connections to critical server-held documents.
What has not changed in 2020 is that people must pivot; leaders just need to pivot more quickly. Our talent development practice has paid close attention to supporting leaders who have had to hold things together on a grand scale, make incredibly difficult decisions around remote work and employee well-being, and navigate turbulence like never before. Here are three specific behaviors our executive coaches have found critical for leaders to harness and leverage if they hope to be successful in the future.
Listen more. Our current environment has proven that people will step up and step in when their voices are heard. The current style of interacting in a "zoom room" has opened the door to incredible innovation.
Get comfortable with intimacy. Having visibility into peoples' homes and moods is the new normal. Boundaries are more fluid as we seek to truly embrace diversity, equity & inclusion.
Build trust and transparency. Remote work and easy commutes are here to stay. Leaders must over-communicate and lead with integrity knowing that individuals and teams will rise to the occasion when trust is there to get work done.
Adena Johnston, D. Mgt.
Master Corporate Executive Coach
Vice President and Practice Leader, CCI Consulting
Professional Development
Many of our clients are looking for new and innovative ways to support the development of their employees to create a better employee experience, build stronger engagement & retention, and identify new leaders across their enterprise. Using our PowerAmp™ Coaching approach, we have provided clients with a solution that combines high touch live coaching with an AI based technology platform that allows them to bring development to a wider range of employees within the organization.
Our clients are using this solution to provide development skills for those employees who would not normally be selected for leadership coaching programs yet need to be strong in their roles as leaders within teams, across networks, and in their daily activities. PowerAmp Coaching is also being used to identify employees who are most interested in their career development, ensuring returns on investment. We are working with organizations to integrate this solution into high potential programs, greatly reducing the risk of spending development money on employees who are not willing to invest in themselves.
The way we work has changed significantly over the past year; PowerAmp Coaching provides a great opportunity to bring forth leadership skills at a large scale on a virtual basis.
Larry Fisher
Vice President, Career Transition & Executive Coaching
The Ayers Group
Retirement Coaching
What a challenging time we live in!   Many individuals have been faced with a career change they were not expecting, which often leads to a major point of reflection on the future.  For those between 50 and 70, it is especially difficult to determine what is important in life, beyond their traditional job.  The New Horizons LifeOptions-Lifestyle Planning program provides an ideal platform to help participants plan beyond just the financials of retirement, should it be in the next 15 days or next 15 years.  Retirement is a key milestone of the employee lifecycle and organizations that support their employees in preparing for this journey have found greater engagement, increased transparency, and stronger succession planning.
Coaching a future retiree with New Horizons provides them with the opportunity to learn new things about the journey which they are about to embark as well as confirm their predetermined thoughts about retirement; both are important. During the assessment phase of the program considerable time is spent understanding that our past job was, for many of us, the total embodiment of who we are to ourselves and to our community. For many this means re-inventing oneself and discovering other aspects of life we love. For others, this means accepting that we are more than the subject matter expert in an industry, we are a grandparent, a friend, a yoga lover, a woodcarver, a whatever. Some have gone on to "encore careers" matching their passion with interest; a Supply Chain Director who took on piano lessons, a Data Analyst opening her own catering company, an HR Training Manager volunteering to teach reading in the inner city, and many more. By shifting the vision of retirement to an opportunity, rather than a looming and uncertain inevitability, employees can become more engaged and involved in their own succession exit. New Horizons are out there to be explored…now more than ever!
Gregg Levine
Sr. Career Transition Consultant
Ratliff & Taylor
Career Management
As we approach the new year, many firms are looking at new and compelling ways to enhance employee experience.  Talent is feeling overwhelmed, disconnected, and at risk of burn-out.  Driven by trends related to a new social contract, an ever-evident war for talent, and rapidly changing environments, employees are hungry for more transparency and support related to career growth and development.  In fact, research from Fuel50.com shows that a staggering 81% of employees feel that their skills are not being fully utilized at work.  As talent leaders consider investments for next year, providing scalable and accessible access to insights, coaching, and mentorship support and learning opportunities will be key to satisfying this pervasive demand.
To add to this, research still shows that organizations are more inclined to hire externally, even though the data shows the merits of looking internal first. This parallels research that shows only twenty-one percent of respondents believe their managers have the skills required to help employees develop their careers. Forty-six percent of survey respondents from a recent Deloitte survey say managers resist internal mobility. Coaching and feedback are now table stakes competencies for leaders to do the important work of engaging and growing talent. Investing in coaching, feedback, and productive conflict skills is essential to building or enhancing career agile cultures.
Liane Taylor
Career Engagement Practice Leader
The Talent Company
In preparing for the new year, understand that the needs of nearly all employees have evolved, as have the tools available to support them. Whether 2020 brought a struggle or a windfall, a challenge or an opportunity, continuing to invest in the people that make an organization great will yield sustainable positive returns. Career Partners International Members all over the world are here to support the growth of organizations, their leaders, and their employees during every point of the journey. We wish each of you a prosperous New Year.