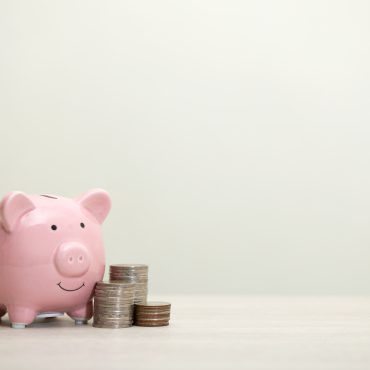 Insights
Budgeting for Outplacement and Career Transition Services
Posted October 17, 2023
Layoffs, downsizing, and restructuring are all challenges your organization will go through at some point. These changes come with tough decisions for leadership, with many companies opting to work out severance packages for departing employees. These packages may include compensation for their job loss, the continuation of health benefits, extended retirement plans, and more. Far too often, leadership overlooks the value of outplacement and career transition services in these packages.
Today's job market is dramatically different from 10 or 20 years ago. It is based on keyword research, AI, and networking – tasks well-qualified employees may struggle with. Outplacement services can be a lifeline for employees who have not looked for a job in recent years. Outplacement coaches help departing employees upgrade their resumes to current standards, provide resources and support for job hunting or career transitions, and help navigate networking and interviewing success. However, it is not unusual for companies to fail to budget for them.
Most companies do not plan for a downsizing or restructuring. These events just happen. Current staff may not have experience in the roles that would best suit them, leaving them without a clear path forward. In these instances, their best path forward is with the help of an outplacement or career management coach. But this is not a benefit solely for employees – it is also an investment in your company's future success. Allocating a portion of your annual budget to outplacement or career transitions is a strategic move for your organization.
Protect Your Company's Brand
Your reputation is a big factor in attracting and retaining top talent. By providing outplacement services, you demonstrate a commitment to your staff throughout the entire employee lifecycle, sending a message to current and future employees. It helps show that you and your company value your staff beyond their production at the office and are willing to go the extra mile to help them.
Boost Employee Confidence and Morale
Losing a job is stressful, no matter what point you are at in your life. Outplacement services provide a support system to employees, such as career coaching, help with job searching, and even emotional support. All these services create a stronger workforce and improve confidence for staff. Confident employees who leave feeling supported and well-positioned for the job market are more likely to succeed in their search and future careers. Ultimately, this leads to them acting as a brand ambassador for your company far into the future.
Demonstrate Corporate Responsibility
Budgeting for outplacement services before you need them showcases your dedication to corporate social responsibility. It shows where your priorities lie and that you're willing to set aside capital specifically to support staff and run your organization ethically. As more and more people focus their buying power on companies with reputable ESG practices, this type of commitment ultimately extends to the rest of the community and increases consumer loyalty.
Future-Proof Your Organization
Future-proofing is a big factor. Downsizing and restructuring is an unfortunate reality that organizations need to plan for. Allocating a portion of your resources to outplacement before it becomes necessary means you have a plan already in place if and when you need it. This makes the entire process easier on leadership and staff, allowing you to focus on what's best for your employees.
Allocating funds ahead of time to outplacement and career transition services supports the departing or transitioning employees while also protecting your brand image, boosting staff and client confidence, improving your ESG reputation, and future-proofing your company. While you may never need to tap into this budget, knowing it is there provides peace of mind for you and the rest of your leadership team.